Explore the intersection of business and law with Paradigm Shift Podcast host Christina Martini.
By changing yourself, you can change your business!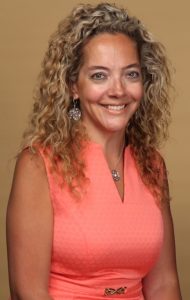 For nearly 25 years, Christina (Tina) Martini has been a practicing intellectual property attorney in BigLaw. 
Tina is a partner at McDermott Will & Emery, and she focuses her practice on domestic and international trademark and copyright law, as well as domain name, Internet, social media, advertising, unfair competition and entertainment law...
In this episode, Christina Martini and Yonason Goldson discuss:The crisis of ethics facing the world today. Treating others fairly without unreasonable expectations. The onset of COVID and how it has added to Yonason's message personally and professionally.Supporting and lifting one another through struggles and life. Earning trust before demanding trust. Key Takeaways:When it comes to ethics, the first place…
In this episode, Christina Martini and Yonason Goldson discuss: Yonason's journey to keynote speaking, including teaching, hitchhiking, and living in Israel. Understanding both sides of an argument or a position to better understand your position. The value in giving and receiving and creating a culture of trust. The mindset of ethical decision making. Key…
"What I love best about Paradigm Shift is the perspective Tina takes while providing her message. Business and Law does not change as quickly as our perspective of these two vast subjects, and that is precisely why tuning in to Tina hosting this show is so important. A fresh, new look at the way we look at the intersection of business and the legal system."
Doug Sandler
Co-host of The Nice Guys on Business Podcast and CEO of Turnkey Podcast
Join the Paradigm Shift Community today!
Stay connected with Christina Martini and get the latest updates about Paradigm Shift delivered right to your inbox.