Explore the intersection of business and law with Paradigm Shift Podcast host Christina Martini.
By changing yourself, you can change your business!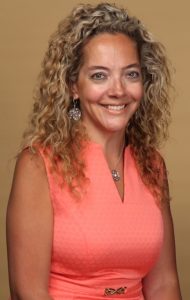 For nearly 25 years, Christina (Tina) Martini has been a practicing intellectual property attorney in BigLaw. 
Tina is a partner at McDermott Will & Emery, and she focuses her practice on domestic and international trademark and copyright law, as well as domain name, Internet, social media, advertising, unfair competition and entertainment law...
In this episode, Christina Martini and Eddie Turner Jr discuss: Qualities that make a great leader. Eddie's current book, 140 Simple Messages to Guide Emerging Leaders, and new book, Facilitated Collaboration, coming out late this year. Personal habits and routines that are key to being effective and successful. Advice for aspiring and veteran leaders.  …
In this episode, Christina Martini and Eddie Turner Jr. discuss: His personal and professional journey as an executive coach. Eddie's favorite areas of his profession and how they interplay together. The 5 areas of the EQ and how they are expressed. Finding the right coach for you.   Key Takeaways: Always have more than one…
"What I love best about Paradigm Shift is the perspective Tina takes while providing her message. Business and Law does not change as quickly as our perspective of these two vast subjects, and that is precisely why tuning in to Tina hosting this show is so important. A fresh, new look at the way we look at the intersection of business and the legal system."
Doug Sandler
Co-host of The Nice Guys on Business Podcast and CEO of Turnkey Podcast
Join the Paradigm Shift Community today!
Stay connected with Christina Martini and get the latest updates about Paradigm Shift delivered right to your inbox.