Explore the intersection of business and law with Paradigm Shift Podcast host Christina Martini.
By changing yourself, you can change your business!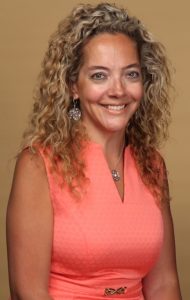 For nearly 25 years, Christina (Tina) Martini has been a practicing attorney at the global law firm DLA Piper (and its legacy firms Rudnick & Wolfe and Piper Rudnick).
Tina is a partner at DLA Piper and focuses her practice on domestic and international trademark and copyright law, as well as domain name, Internet, social media, advertising and unfair competition law...
In this episode, Christina Martini and Jason L Brown discuss: Recruitment piece as it relates to D.N.I. The importance of diversity and Inclusion The inner section of D.N.I. Key Takeaways: Needing to understand that everybody is apart of the effort Being very strategic about what points in the process you bring certain people in Understanding…
In this episode, Christina Martini and Jason Brown discuss: Lessons learned and helpful anecdotes for effectively recruiting diverse talent Biggest misconceptions regarding diversity and inclusion that should be understood and recognized How the diversity and inclusion landscape and conversation changed over the years  How companies that are looking to hire outside counsel weigh diversity when hiring law…
"What I love best about Paradigm Shift is the perspective Tina takes while providing her message. Business and Law does not change as quickly as our perspective of these two vast subjects, and that is precisely why tuning in to Tina hosting this show is so important. A fresh, new look at the way we look at the intersection of business and the legal system."
Doug Sandler
Co-host of The Nice Guys on Business Podcast and CEO of Turnkey Podcast
Join the Paradigm Shift Community today!
Stay connected with Christina Martini and get the latest updates about Paradigm Shift delivered right to your inbox.